MMA Advocates Prioritization Of Moving Industry Workers For COVID-19 Vaccination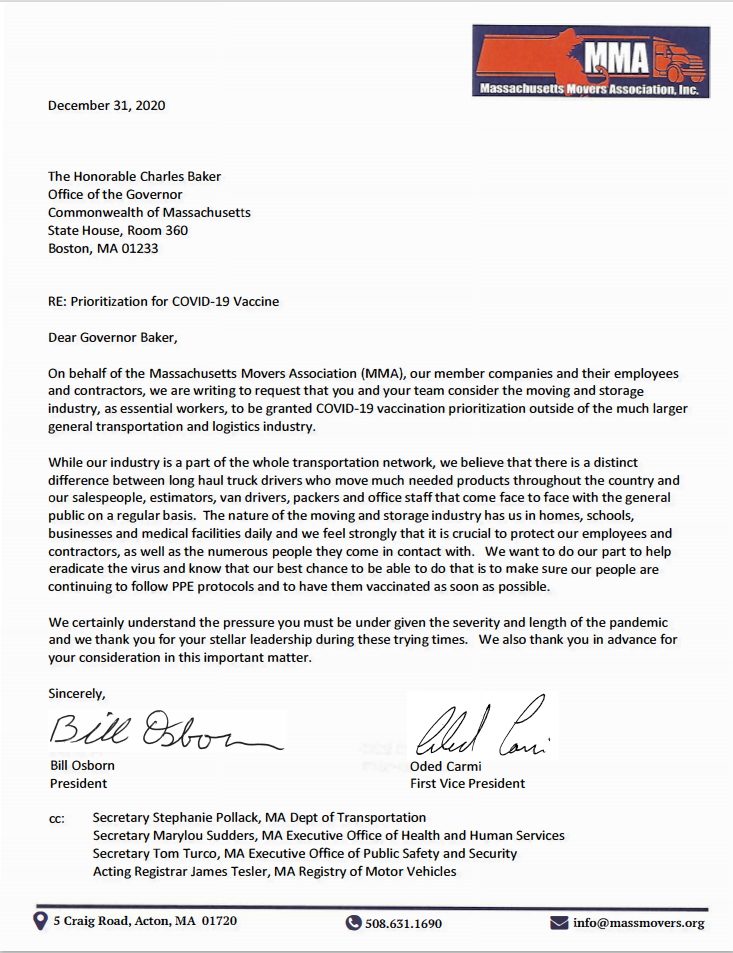 The Massachusetts Movers Association (MMA) has formally requested consideration from the Massachusetts State Government to prioritize moving industry workers for COVID-19 vaccination. In a letter sent to the Office of the Governor, Bill Osborn – President and Oded Carmi – First Vice President of the MMA, cited that unlike long distance truck drivers, moving industry workers including salespeople, estimators, van drivers, packers and office staff are routinely required to come into close contact with customers as part of delivering essential services to moving consumers.
The nature of the service delivery means that moving personnel are required to be in homes, schools, businesses and medical facilities. The MMA believes it is crucial to protect front line workers including moving industry personnel that deliver essential services to the public.
DN Van Lines strongly supports this initiative that recognizes the essential role that the moving industry plays to keep our country moving forward as we work to fully eradicate this pandemic.