DAB Task Force Featured in IAM Portal Magazine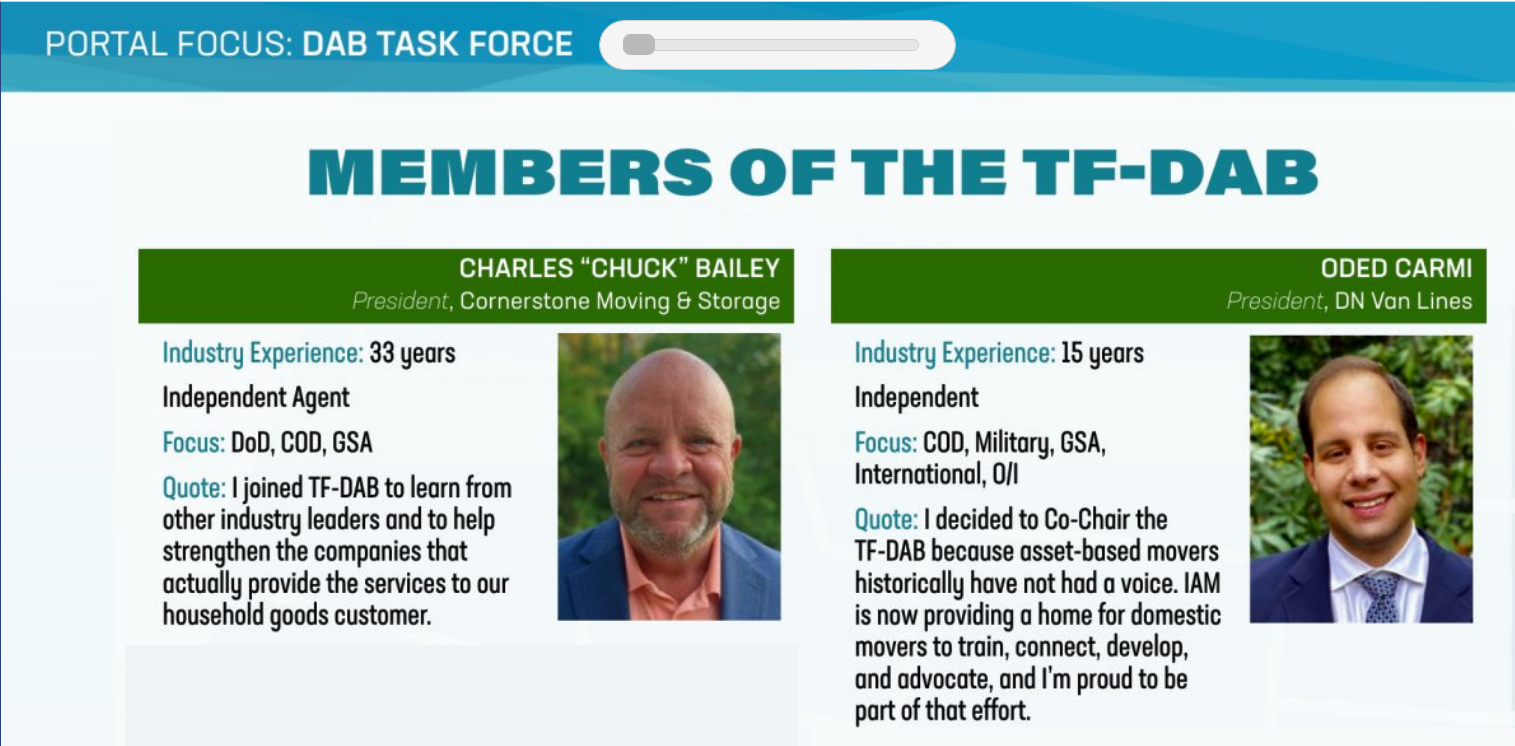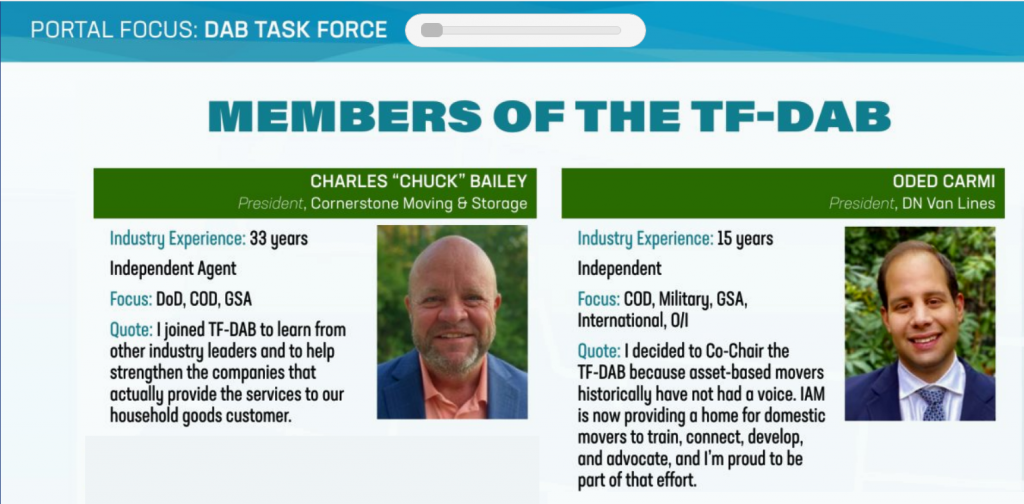 The International Association of Movers (IAM) is the moving and forwarding industry's largest global trade association. With more than 2,000 members, it comprises companies that provide moving, forwarding, shipping, logistics, and related services in more than 170 countries. Some think of the IAM as an association of international movers – IAM is actually the international association of ALL movers.
To highlight the importance of asset-based movers to the moving industry, the IAM has created a specialist group within the IAM called the Domestic Asset-Based Movers, or DAB for short. Oded Carmi, President of DN Van Lines, who serves as co-chair of the group remarked "We are the small to medium sized enterprises that invest in the facilities, trucks, equipment, and human resources that power the industry. The issues that we face are unique and the IAM DAB initiative has given us a platform where we can cooperate together to finally give our group a voice. It is my privilege to serve on the task force and it is my intent to work tirelessly to promote our initiatives."
Read about the US Domestic Asset-Based Initiative in the IAM Portal Magazine.