Oded Carmi Elected President of Massachusetts Movers Association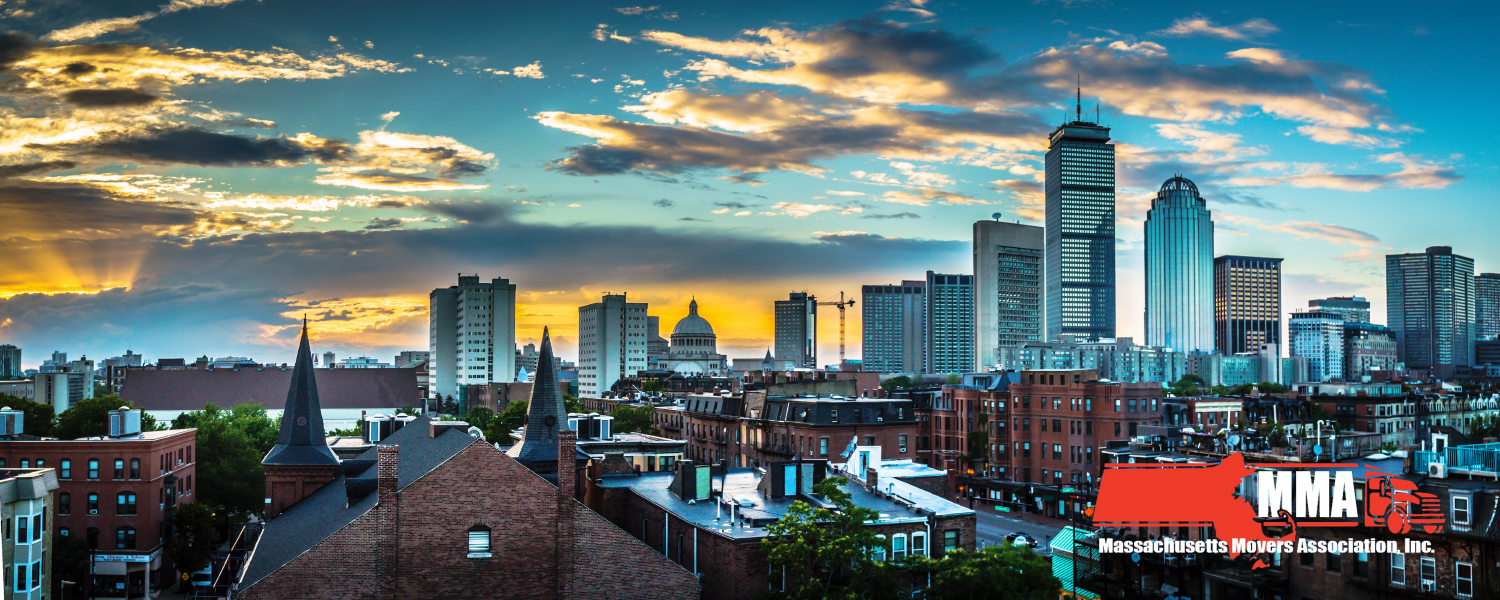 The Massachusetts Movers Association (MMA) is a nonprofit trade association that has been representing the moving and storage industry in Massachusetts and other New England States since 1936. The MMA encourages professionalism and integrity among its members. The members of the MMA truly believe in blending old time values with the latest cutting edge technology to provide consumers with the moving or storage experience they so richly deserve.
At the MMA annual meeting held on April 28th, 2022 at the Sheraton Tara Hotel in Framingham MA, Oded Carmi was elected President of the association by its members for a two year term. Lisa Rivard of Gentle Giant Moving & Storage was elected First Vice President. Bill Osborn of Re-Stream continues his service to the Association as Immediate Past President. Don Knapp also continues his service as the Executive Director.
Reflecting on his term as the Association's President Bill Osborn said, "2020 and 2021 were not easy years to lead MMA. In jest I've called myself the association's pandemic President. There were times I wondered whether I would be the last in a long line of distinguished Massachusetts industry leaders. But here we are on the other side stronger than ever. While I steered the ship, the real credit goes to our resilient membership who stuck with and supported the Association through difficult times. I could not be more pleased to hand off the baton to my close friend Oded Carmi who is more than capable to take MMA to new heights."
While many other associations shrunk or collapsed, the MMA was able to hold membership levels throughout the pandemic. Efforts such as a hand sanitizer distribution drive and the annual Daniel W. Dunn Memorial Golf Tournament kept the Association coffers full. On his election to MMA presidency Oded commented, "I am honored to have the confidence of the Association and understand that I have big shoes to fill. I want to focus my term on not only bringing in new members, but re-engaging many of our current members. We have some of the largest and best moving companies in the country headquartered here in the Commonwealth. With the membership's buy in we can really achieve a lot of progress in the way consumers perceive our industry."
The MMA is active in promoting consumer confidence in the professional moving industry. Its website https://www.massmovers.org/ features practical information designed to help consumers differentiate the benefits of working with qualified, licensed professionals. In addition, the MMA is a strong industry advocate representing the interests of its membership locally and nationally.
"We are small businesses that employ thousands in stable, good paying jobs. The MMA has been successful in establishing our reputation as good corporate citizens prior to and during Bill Osborn's leadership. That's a track record that is worth preserving and building upon." said Lisa Rivard as she assumes her new role at the association.
For information on information on joining the MMA as a moving company or supplier member, visit: MMA Membership
Ready to experience the DN Van Line Difference?
We can help you with professional packing services, local, long-distance and international moving services in New England,  Florida, and Virginia.  In addition, we also offer short and long term storage and commercial/office moving services.