How to Pack Electronics
Let the pros show you the proper way to pack and protect your fragile electronic items for shipment and storage.
This video demonstrates how to pack electronics professionally and safely. Whether you're moving locally or long distance -- you'll want to pack your electronics carefully so they arrive intact.
Key Concepts:
✓ Most people rent their cable boxes, so be sure to put it aside so it does not get packed if it must be returned to reclaim your deposit.
✓ Consider using a cushion or other soft item at the base of the carton you will use to pack electronics in.
✓ Start with the heaviest items so that you build the stack with lighter items at the top to avoid placing too much weight on the items at the bottom of the carton.
✓ Bubble wrap can help to prevent damage to sensitive electronic items.
✓ Remove all connection cords including the electric plug cord if it is removable.  Wrap these separately and tape them to the packed item to make it easier to reconnect at destination.
✓ Place electronic items on their side for stacking in the carton.  Place additional items until the tier is snug.  Fill void spaces with crumpled white paper or bubble wrap.
✓ Consider using another cushion to separate layers before building another layer on top of the first packed tier.
✓ Wrap and place lighter accessories like keyboards, mice, cords, etc. for the top tier.
✓Fill any void areas in the carton with crumpled paper or bubble wrap before sealing the carton with tape.
✓Plasma and LED TV/Monitor screens require special care.  Use original cartons and protective inserts if available.  Screens must not be laid flat.  If original cartons are not available, purchase specially designed flat screen tv boxes.  Cushioning with blanket pads and cardboard is best left to the pros.
✓ Mark the cartons to make them easily identifiable so that when you are loading, they always end up at the top of the stack and are properly secured.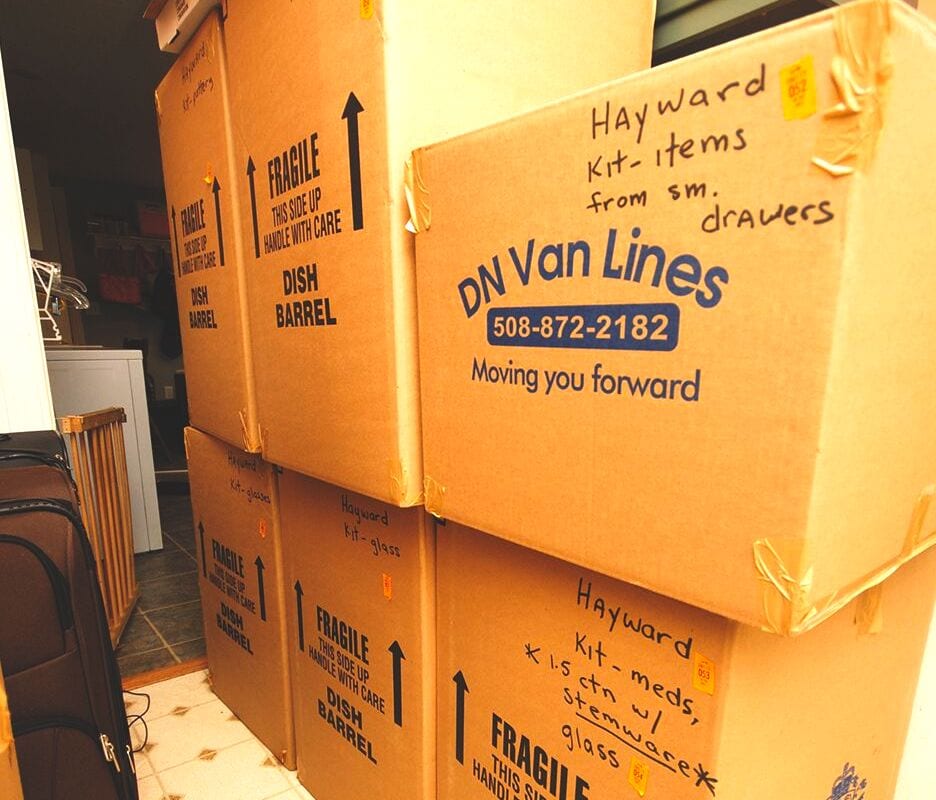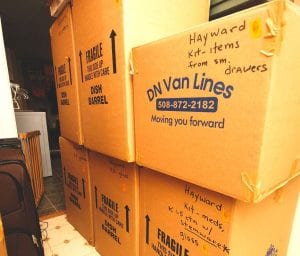 1. You can purchase specially designed cartons and packing material suitable for electronics at your professional mover.
2. If in doubt leave the packing to the pros. Check with your local professional mover for advice.
Get Started Today with an Instant Moving Estimate