Let our professional packer, Mike Brown, show you how to pack a kitchen the right way.
Key Concepts:
✓ How to pack pots, pans, and plates.
✓ How to pack glassware, cups, mugs, and fragile stemware.
✓ The Egg Theory: Packing from the inside -> out for additional protection in the center.
✓ When the truck moves, the boxes vibrate... Put padding between items to prevent contact marks from appearing on metal, plastic, or glass.
✓ Don't overload boxes, keep weight under 80 pounds. If there's leftover space on top, use it for plasticware or light appliances.
This video demonstrates how to professionally pack a kitchen for a move. Whether you're moving locally or long distance -- you'll want to pack your kitchenware carefully to prevent damage.
Tip: Use a dish box for dishes
Dish boxes are more sturdy than a normal box, they have thicker cardboard and a more rigid frame. They provide better protection for glass, stemware, and fragile kitchen appliances.
Step #1: Pad the bottom of the box
Like in the video above, pad the bottom of the box by putting some newspaper down first and then a layer of bubblewrap. This will help prevent items from breaking when the box is in transit.
Step #2: Start from heavy to light
Heavier items like pots, pans, and plates should go at the bottom.
Packing Plates for a move:
When you pack plates, make sure you pack them in medium sized stacks (5-8 depending on weight).  Put at least one piece of paper in between each plate when stacking them to prevent marks being made on your dishes while in transit. Paper prevents bumps in the road from causing scratches. If they're expensive plates or fine china, use 2 sheets between each piece.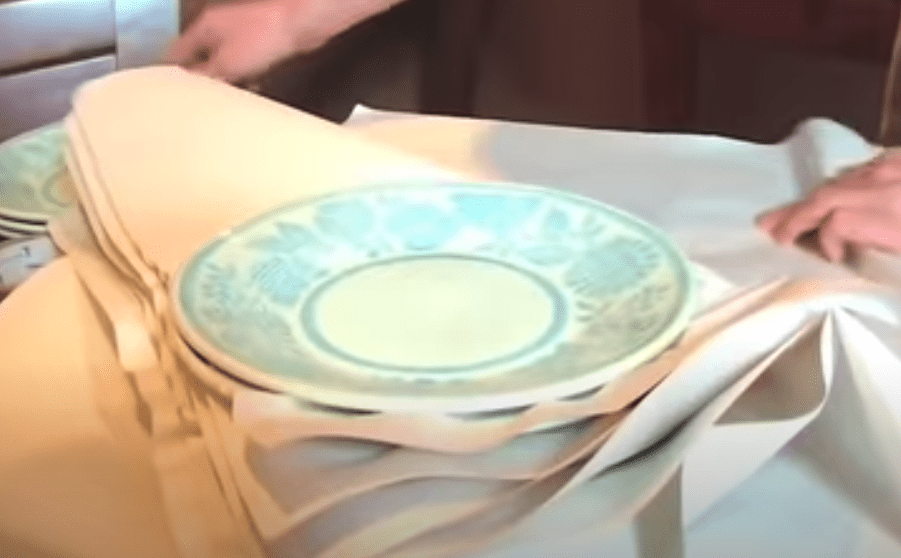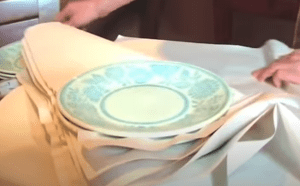 The egg theory: Pack from the outside in.
If you were to hold an egg and try and crack it by pushing on the top and the bottom it will be much harder to break than if it were on it's side. The same applies when packing your box.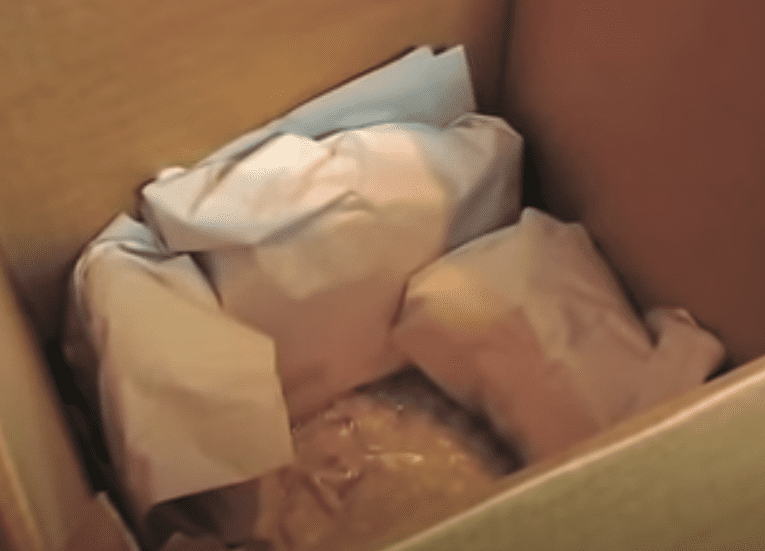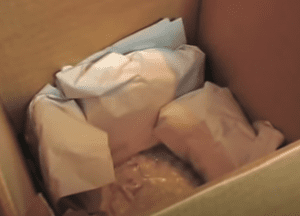 Pack plates on their side and place them on the outside of the box. We find this to be the most safe way to pack plates for a move. Be sure to then fill in all the corners and empty space with paper to help padding.
Step #3: Protect each layer with another base
After you've packed your plates or heavy items on the bottom, put another layer of paper and bubblewrap before you start packing more fragile items on top.
Packing mugs and cups for a move:
Wrap them individually! If you stack them and put them in right in the box you risk damage in transit when they rub against each other.
Packing glassware for a move:
You'll want to pack them in a box within a box. Be sure to first pad the bottom of larger box with paper and bubblewrap like explained earlier.
If you're packing wine glasses or stemware, be sure to carefully wrap each one with paper. Cups and stemware should not be packed on their side. Pack them two at a time with two sheets of paper separating them. Like explained with plates, pack them from the sides of the box first. Fill in any empty spaces or crevices with extra paper.
When you pack your smaller box in the larger, ensure that all sides are padded with extra paper or bubblewrap.
Don't overpack your box! Boxes should be under 40 pounds for personal safety and for the safety of your items.
Once you've packed about 30 pounds of items, switch to the light stuff. Grab lightweight items from around your kitchen to fill the remaining space. This is the best spot to pack plasticware or light appliances. Don't forget to wrap them if you're worried about rub marks or cracking. Always be sure to fill any remaining space with newspaper to reduce the likelihood of items shifting in transit.
Packing pots and pans:
Put your pots and pans in the bottom of the box as they can be quite heavy. Be sure to put a layer of paper between each to prevent rub marks or scratches.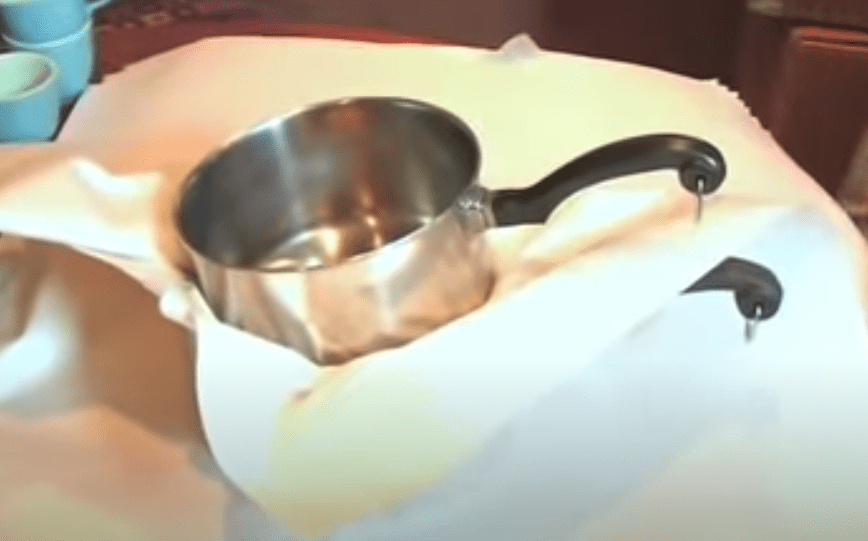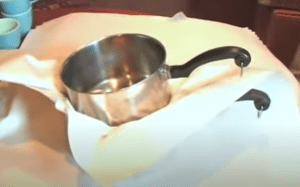 Need Help With Your Move?
We can help you withprofessional packing services, local moving in New England or Florida, or long-distance moves to or from either region. In addition, we also offer short and long term storage and commercial/office moving services.