DN Van Lines Awarded ATA MSC ProMover Certification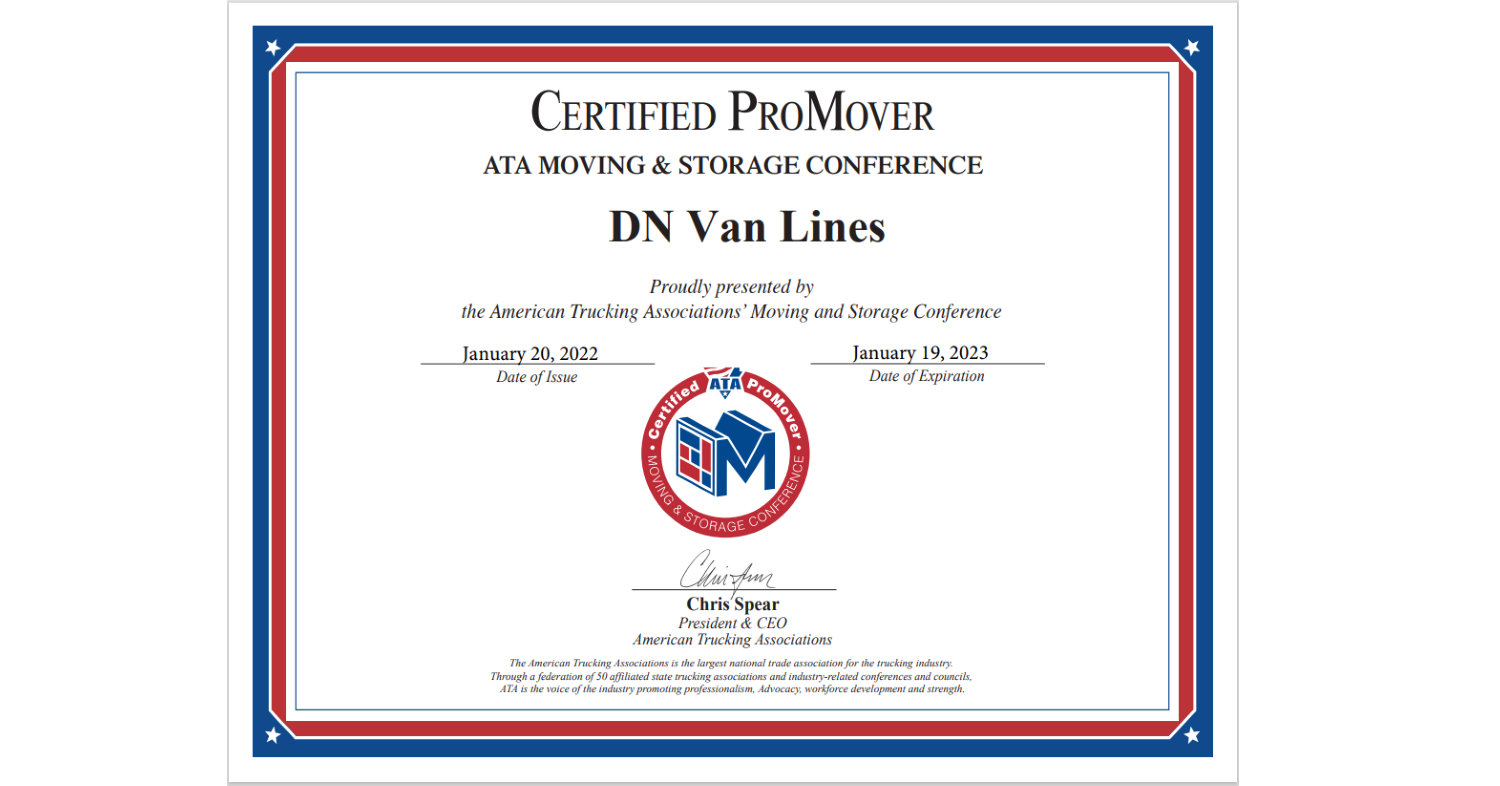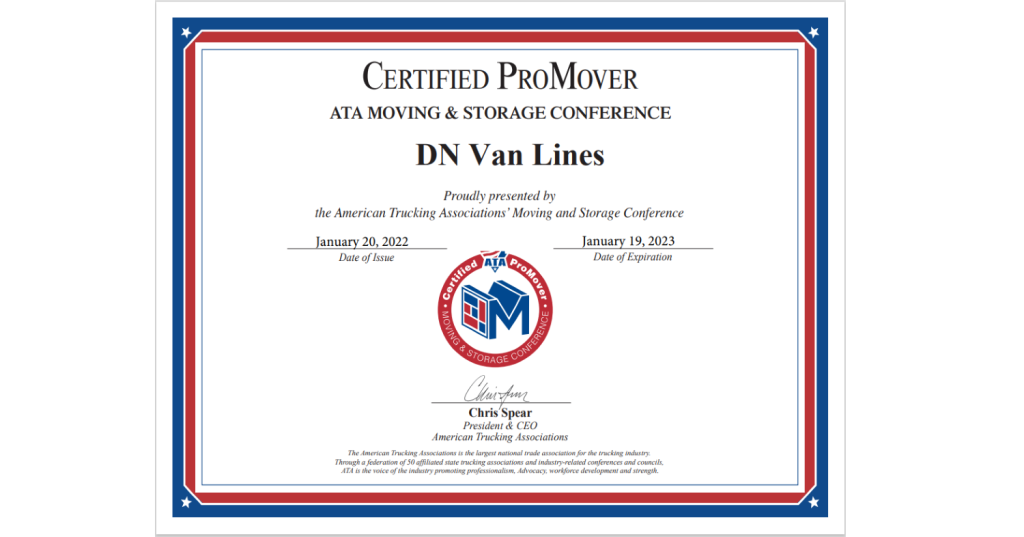 The American Trucking Associations' (ATA) Moving & Storage Conference ProMover certification program is designed to fight imposters, known within the industry as "rogue operators," by giving the consumer an easy way to separate reputable, professional movers from con artists looking to make easy money at your expense.
The ProMover program promotes ethical principles and practices in the moving and storage industry and works to mitigate unethical practices by awarding the certification to those companies who have proven themselves, while at the same time separating professional movers from rogue operators masquerading as legitimate movers. To qualify as a ProMover, movers must pass a rigorous review of professional business standards, including verification of operations and complaint history.  In addition, each mover must execute an Agreement affirming that they will uphold ATA's Moving & Storage Conference Code of Ethics and bylaws and to observe all FMCSA/STB consumer regulations.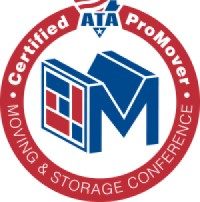 Most importantly, this program offers consumers an identifiable means of separating reputable, professional movers from the rest. When you see the ProMover logo, you know that your moving company has been highly vetted.
As the representative of the moving and storage industry, ATA and the Moving & Storage Conference holds itself out as the guardian of the industry.  We believe in effective government regulations and policies that enable our members to provide quality service while also offering protections to the consumer.  Along with providing advocacy for consumers utilizing professional moving and storage services, we strive to supply information that informs the public about the industry, consumer rights and responsibilities when they move and the overall value of professional moving and storage services.
For Oded Carmi, President of DN Van Lines, the certification is especially meaningful.  "Being a representative of the Independent Mover Group on the ATA-MSC Executive Committee, it was important for DN Van Lines to participate in and support the ProMover program. I would strongly encourage all other ATA-MSC Independents to do the same."  said Mr. Carmi.
ATA-MSC member who wish to obtain certification must meet the following qualification requirements:
Sign the ProMover ethics and rules pledge
Provide evidence that theyhave legitimately provided service for 18 months under their corporate name
Provide two letters of reference from ProMover members or state moving associations
Provide verification that the company is in good standing with their state by attaching a state quarterly or annual filing to the application
Ready to experience the DN Van Line Difference?
We can help you with professional packing services, local, long-distance and international moving services in New England,  Florida, and Virginia.  In addition, we also offer short and long term storage and commercial/office moving services.